Fabulous Philippines > Bohol
Bohol



Share this page:


The Choclate Hills

Located in the Visayas (the central region of the Philippines), Bohol is an island famous for its Chocolate Hills. These magical formations are actually small rounded hills (at least 1,260 in number) of limestone formation, each of which is 30-50 meters in height and have a chocolate brown color in the dry season.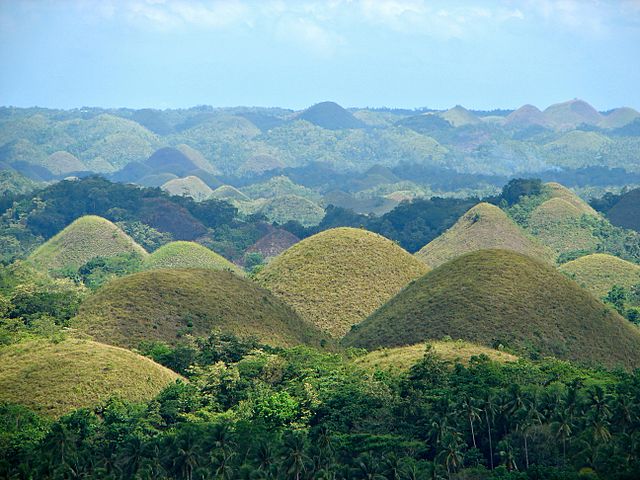 An overview of the Chocolate Hills, Bohol.

Photo: P199.



Spanish Architecture

Bohol's towns have beautiful examples of Spanish colonial churches. For example, in Baclayon, the oldest town in Bohol, is Baclayon Cathedral, one of the oldest churches in the Philippines (it was built in 1595), with a 21-meter-high belltower. In Loboc, you can see the San Pedro Church (built in 1602).

There are interesting examples of other Spanish architecture too. For example, the old Punta Cruz Watchtower at Maribojoc was built in 1796 to watch for pirates.

Scuba Diving

There are excellent diving locations around Bohol. Panglao island, just southwest of Bohol's capital, Tagbilaran City, is famous for its diving spots and is often listed as one of the top ten diving locations in the world.

The Tarsier

The Philippine Tarsier (Tarsius syrichta), with its large goggle-like eyes and its long tufted nonprehensile tails and which is considered to be the second smallest primate species in the world, is found in Bohol and in the nearby islands of Samar, Leyte, and Mindanao. Unfortunately, the tarsier will be soon extinct unless protected.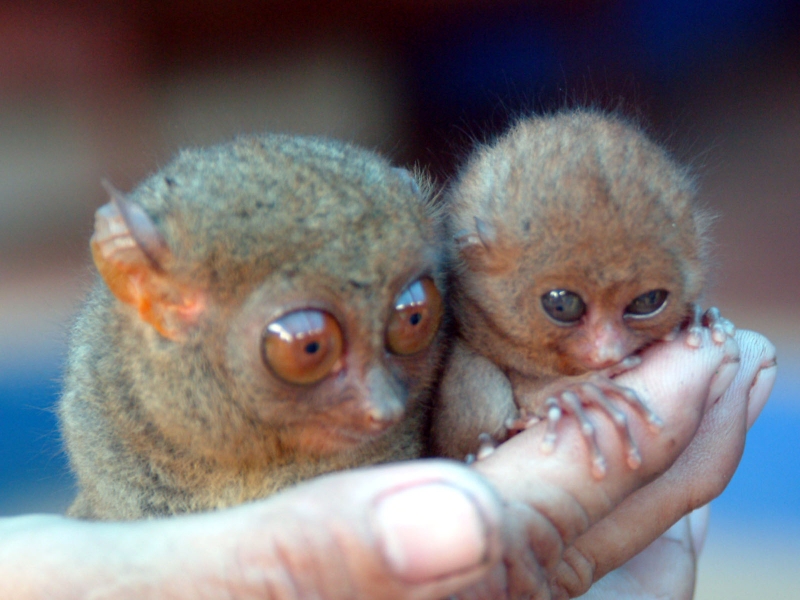 Two Philippine Tarsiers



If you want to see tarsiers during your visit to Bohol, you should visit the Philippine Tarsier Sanctuary in the town of Corella, a small town about 10km (6.2 miles) northeast of Tagbilaran, Bohol. The Sanctuary is about 7.4 hectares (20.7 acres) in size and is operated by the Philippine Tarsier Foundation.




Entrance sign outside the Philippine Tarsier Sanctuary